Sail On Over To Our Online Store!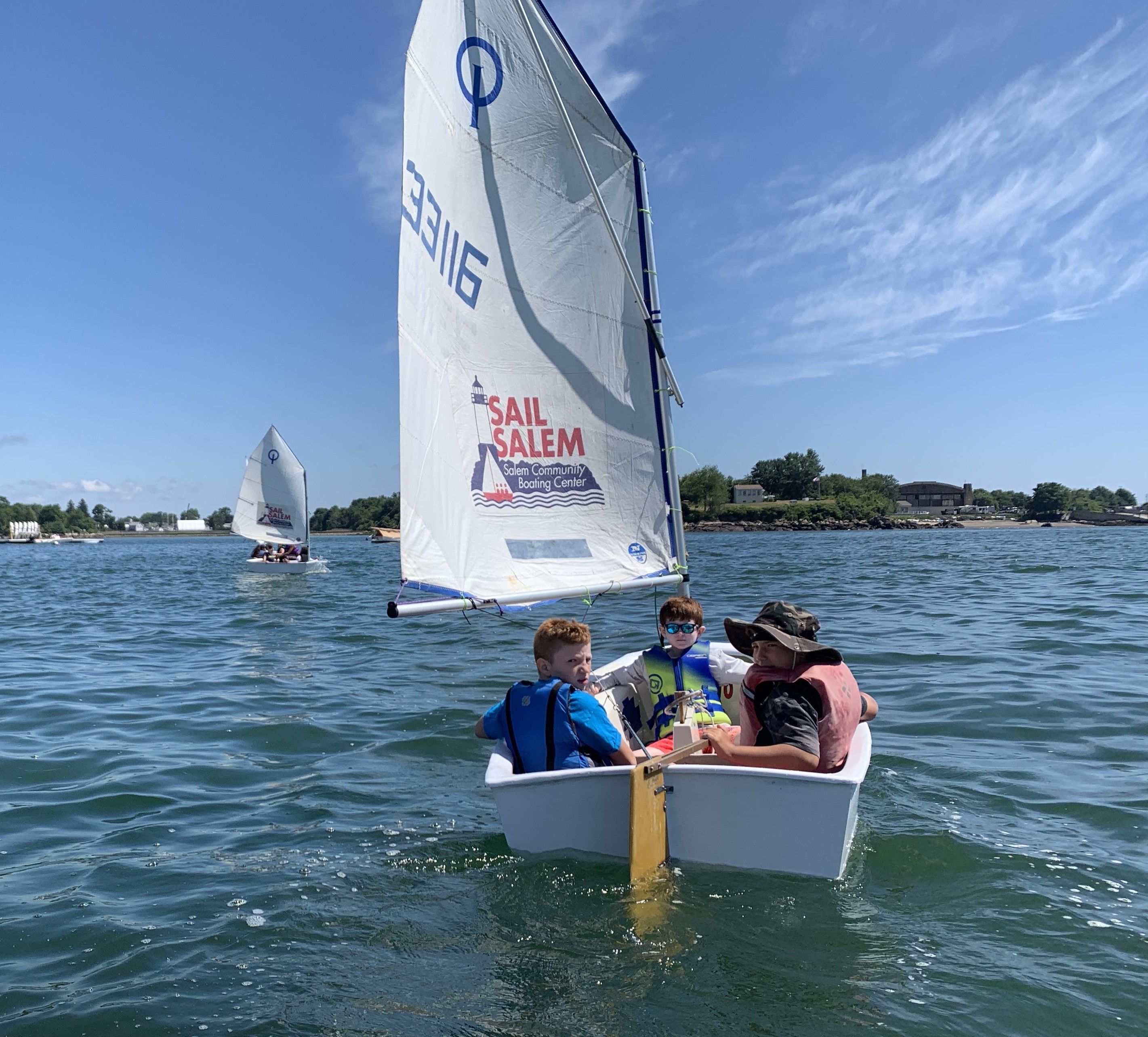 Performance Hoodies & Tees, Vests,
Snapback and Soft-top Hats and Cabana Towels...
...All purchases benefit Sail Salem's
Scholarship & Equipment Fund.
Shop Today!Shop Today!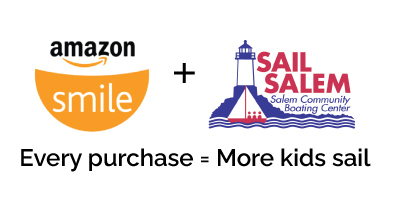 Help bring smiles to our sailors and wind in their sails.
Contribute to Sail Salem at no cost to you every time you shop on AmazonSmile!
What is AmazonSmile?
Amazon Smile is a simple way for you to support Sail Salem every time you shop, at no cost to you.
And How Do I Sign Up?
Go to
smile.amazon.com on your web browser or activate in the Amazon Shopping app on your phone.
Help Sail Salem! Shop AmazonSmile!

When you shop at AmazonSmile, you'll find the same prices, selection and experience as Amazon.com,
with the added benefit that AmazonSmile will donate 0.5% of your eligible purchases to Sail Salem.
Thank you!
Donate TodayDonate Today
Sail Salem is an educational program for children promoting positive life skills and values through the sport of sailing. In the last four years Sail Salem has introduced sailing to over 1,000 children from Salem and surrounding towns. Lessons are conducted in Salem Harbor off Winter Island and we are bringing the love of sailing to many children who would not have the opportunity to be on a boat. Scholarships and financial aid are available. Please email
rick@sailsalem.org
for more information.
Our Mission
Sail Salem is a community sailing program that exists to educate and encourage independence, responsibility, self-confidence, teamwork, environmental awareness and an enduring appreciation of our waterways.
"My oldest boy is on his third year with Sail Salem. It is by far his favorite camp!
It will be my younger boys first year this season and he can't wait. Sail Salem..... you ROCK!"

"Our 8year old took beginners camp here and loved it. He is shy, but had great time with counselors.
I hope he can do it again next year. its great and so very affordable!"
"Thank you Sail Salem for a wonderful sailing experience.
Our kids from California wanted to learn how to sail while visiting Salem.
Your program was well organized, safe, and most especially fun.
We will definitely sign up again next year.
Please let your wonderful sail instructors, know they did a superb job! "
This camp complies with regulations of the Massachusetts Department of Public Health and is licensed by the Salem MA Board of Health.
Hear Mayor Driscoll chat with Keegan Whitehair
about Sail Salem youth sailing program.
https://soundcloud.com/user-37021818/sail-salem